Are we excited to be nominated for the "Best Live Cams Affiliate Program" award at the GFY Awards 2021? You bet we are!
Just seeing our name there, neighboring all those affiliate marketing programs that already rock supreme, makes us want to… jump to the ceiling.
But we're keeping our cool, for you know how it is:
The road from nominee to winner is paved with… votes. Your votes!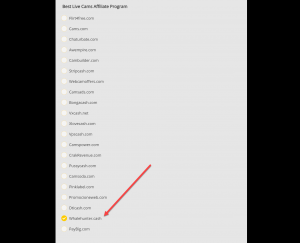 So:
Would you recommend WhaleHunter.cash to your webmaster friends?
Are you satisfied with the customer support we offer you?
In short: do you think we deserve to win this award or… not this year?
If it's a yes, just vote for us (page 4)!